WELCOME
to the CCK Community
VICAR'S MESSAGE
We want to welcome you to CCK online. Whether you are currently a member or not, we look forward to connecting with you. Please take the time to look around and discover more about CCK. Drop us a note if we can be of service to you in anyway. In Christ's love, Ps Tim.
THIS MONTH'S MEMORY VERSE
"Not everyone who says to me, 'Lord, Lord,' will enter the kingdom of heaven, but only the one who does the will of my Father who is in heaven.'' ~ Matthew 7:21
WHAT'S ON....
Check out what's happening at CCK
SPECIAL EVENT HIGHLIGHT...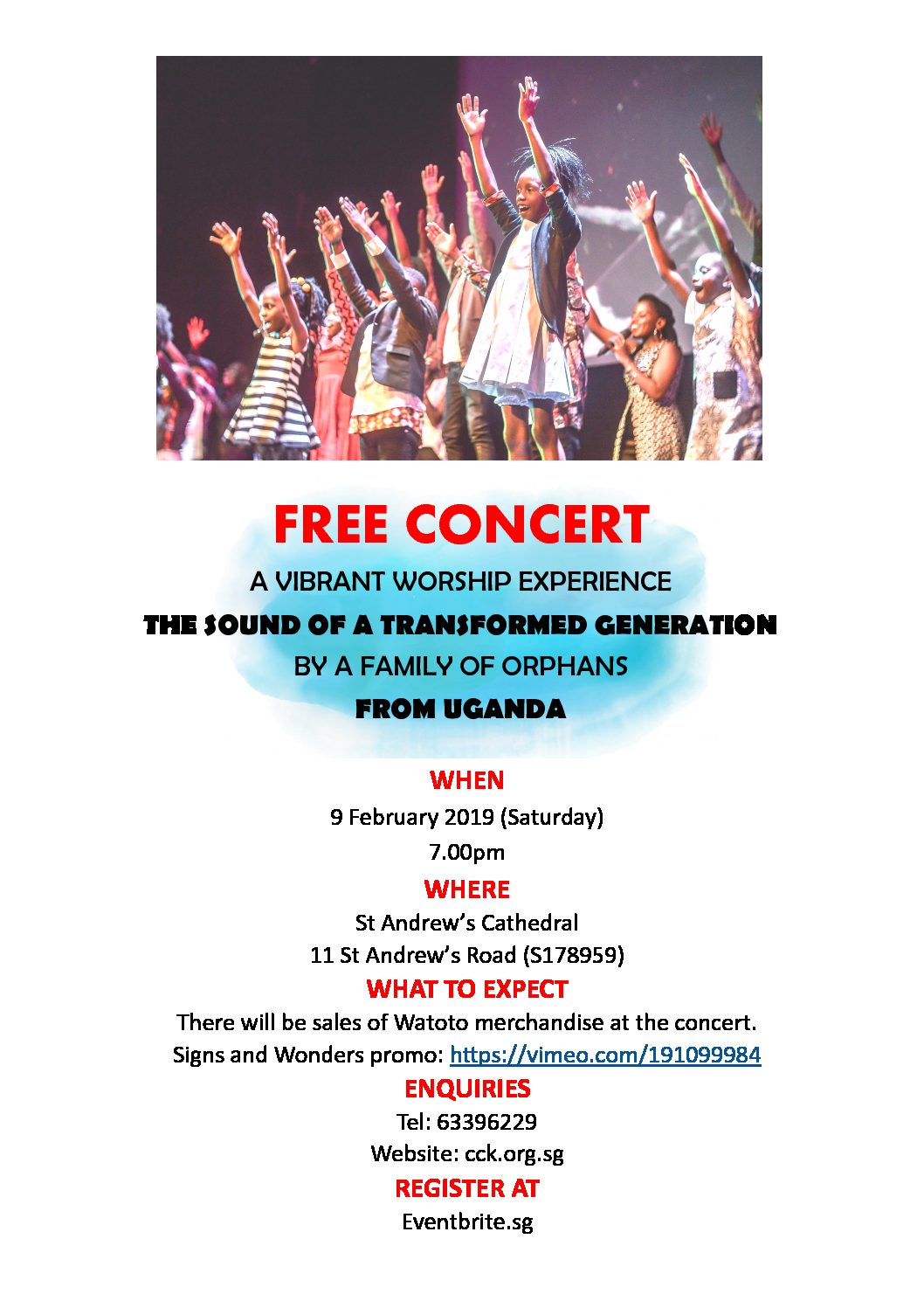 CCK is glad to have hosted the Watoto Children's Choir
Watoto Children Choir HK- No Longer Slaves. Declare its truth for yourself today
We look forward to meeting you!
Drop by on Sunday or Contact us for more information