'No Man is an Island'
CCK's Men's Ministry are for men of all ages. We aim to navigate through life together, where 'no man is an island'. Through fellowship time over 'makan', sports and many other events, relationship and bonds are built-up.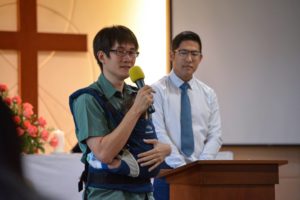 'Iron Sharpens Iron'
Our Men's Ministry is also about challenging one another to live out in obedience all that Christ has commanded. We believe that 'iron will sharpen iron' and each one is called to make disciples.